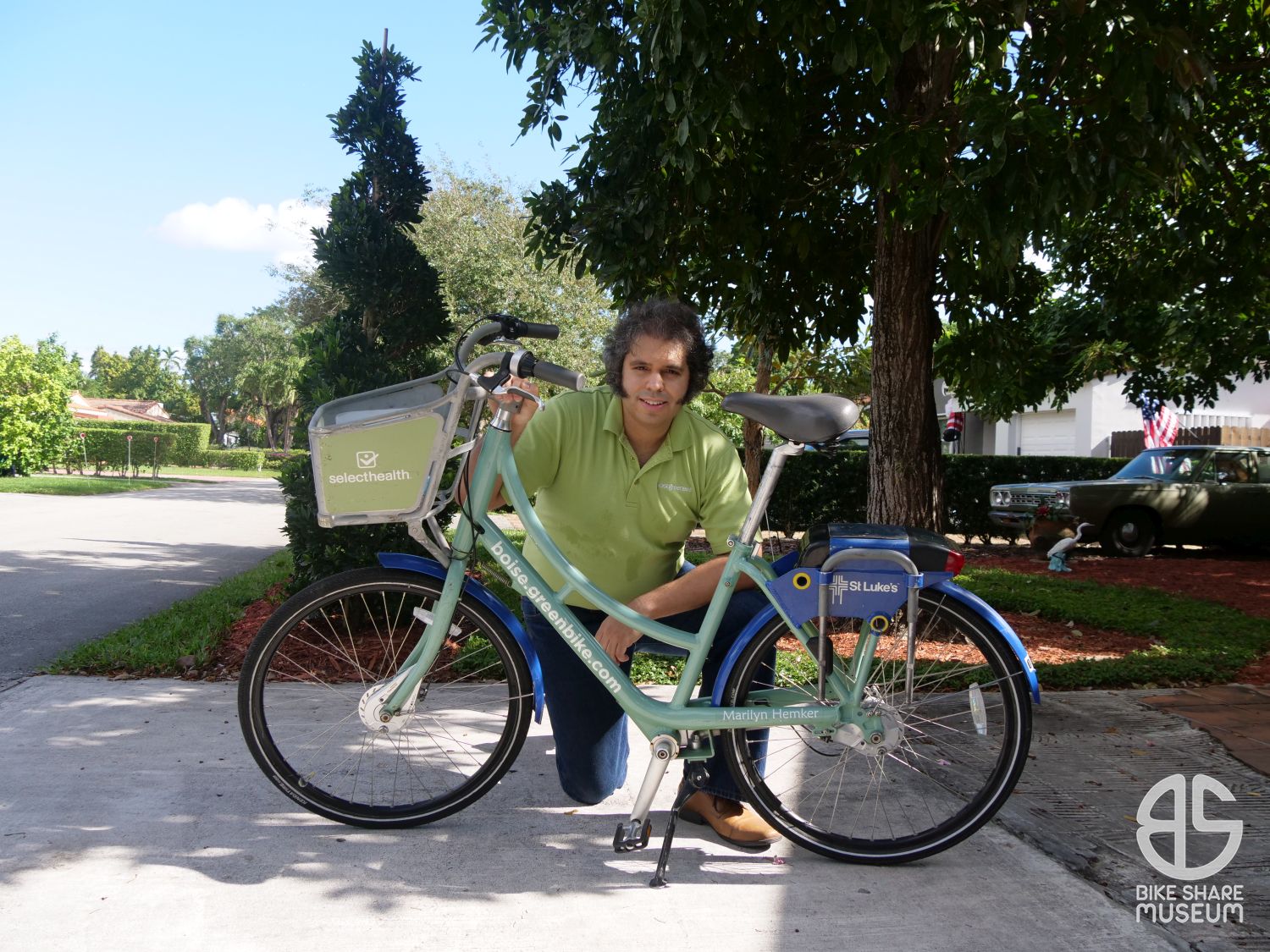 I started the Bike Share Museum after experiencing the brief explosion of dockless bikes in 2018 (brief in Miami, Florida, anyway). Having come from a background of collecting vintage lightweight roadbikes and English 3-speeds, I already had a great appreciation for the simplicity and practicality of the everyday city bike (not to mention city infrastructure to support it), but the dockless revolution is what finally jolted me into recognizing the world of bike share.
Bike share has kept the internally geared city bike alive in the US, a genre of bicycle that went extinct here in the 1980's (thank you, mountain bike craze). They're bright, modernized continuations of the classic 3-speed and a welcome relief over the uncomfortable, dull, and overcaffeinated bicycles available at bike shops today.
What's more, bike share bikes are usually extremely robust. Retired fleets are often fantastic for donating to people in need, and are more suited to these donations than most derailer-equipped bicycles.
Shared bikes may not be light or quick (with notable exception to the exponential popularity in pedal assist rentals), but to get you from place to place, they're brilliant.
-Kurt Kaminer
Founder and Curator
Bike Share Museum
---
This is awesome!

Thank you!

But scooters are where it's at, man!

The Museum fully supports scooters as one of the many options to get around town (I'm pretty terrible at riding them though. Massive kudos to those who can ride them effortlessly).

Don't forget that both bicycles and scooters benefit from barrier protected bike lanes. Super important for the future of our cities' mobility options.

Isn't it illegal to have a bike share bike?

If acquired legally – as ours are – it is like any other bicycle.

All the bicycles in the Museum have been acquired through bike share companies directly, local government agencies managing abandoned/seized bicycles, or bike shops holding physical or digital documentation proving legal, private ownership of each bicycle.

Won't someone ride off with one?

We aren't in the habit of parking them just anywhere.

So are these bikes collectible and valuable now?

Collectible? From the standpoint of collecting them like Pokémon…why not? That's basically what we do!

But they're not "collectible" as in "valuable."

We bought one of our ofos (the Tianjin Fuji-Ta model from Dallas) for $65. There were 450 others we could have bought; they'd been donated to a charity. Most of them were new in the box.

Every other bicycle in the Museum has been given to us as part of a larger donation, and since shipping usually exceeds the practical value of these bikes, BikeFlights provides us a discount on shipments.

This said, most retired share bikes are often less valuable than most ordinary bicycles; A. Because they require proprietary tools to service them that most bike shops do not have (if you need to fix an ofo, read our article about just that), and B. Wherever one has been sold, you can bet there's an entire fleet that it came from. Let's face it: Moving hundreds of oddball, solid-tire bikes is a flipper's nightmare.

That doesn't detract from the fact that they are insanely practical and exceptional city bicycles, usually a better value than anything you can buy at a big name retailer for the same price. Heavier, perhaps, but still a better value. Plus, we've yet to see a solid-tire bike that can't be converted to standard tube and tires for a more comfortable ride.

Our advice: Never pay over $85 (USD) for a simple, retired bike share bike that isn't an e-bike. $50-75 is reasonable. Anyone on Craigslist, OfferUp, or LetGo asking $150-200 is out of their minds and gouging beyond belief.

Also try to buy from a reputable seller and know which services have donated their retired bicycles in your area. Do your research to avoid being sold a stolen bike.

What do I do if there's one in front of my house and I don't want it there?

If a dockless vehicle shows up on your swale and you'd prefer to see it moved, send an email to the company listed on the bicycle (or scooter) if you prefer to see it redistributed. Thank you.

Bike share bikes are ugly.

Yeah, well, you know, that's just, like, your opinion, man.

You are promoting "bike litter."

We believe cities should get with the times and start repurposing parking spaces at the corner of city blocks for both bicycle and scooter parking. This solves the issue of dockless equipment creating sidewalk hazards, and creates a convenient place for micromobility users and commuters to park.

Speaking of which, how about advocating for the removal of the much more prevalent, dangerous, and space-sucking "car litter" that engulfs our cities?

I just kick them over.

Just because you don't like them doesn't make you judge, jury, and executioner.

P.S.: You're causing the "bike litter" and "scooter litter" problem by knocking them over.