JUMP #05296
2018 Social Bicycles 5.0
Specsheet
Manufacturer:
Progear China Co. Ltd.
Service Region:
Miami, Florida (Demonstrator only)
Acquired from:
Social Bicycles
Inducted to the Museum:
June 12th, 2020
Gallery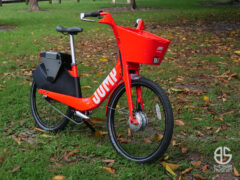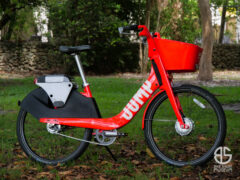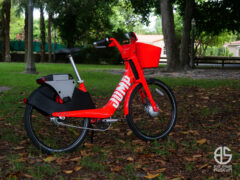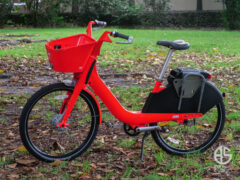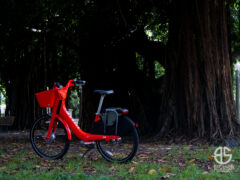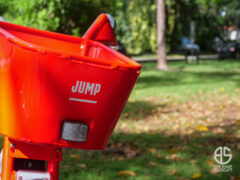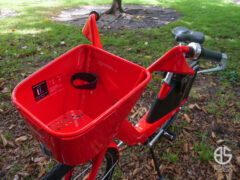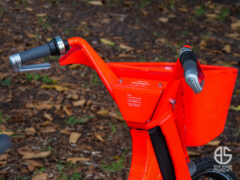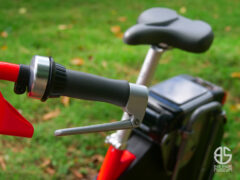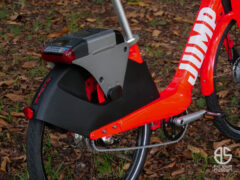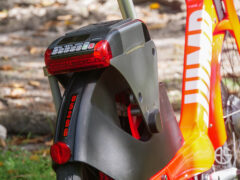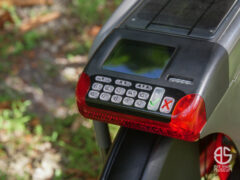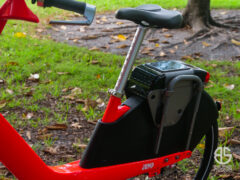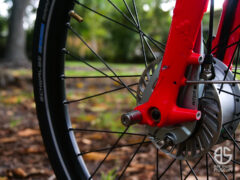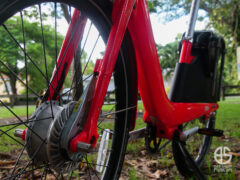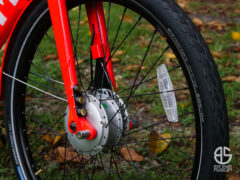 Bicycle Bio
There is no commuter bicycle of this decade that makes as striking an impression as the Social Bicycles/JUMP 5.0, and its successor, the JUMP 5.5.
Besides rewriting the rulebook of styling, the 5.0 carries the final incarnation of the Social Bicycles controller, a groundbreaking piece of technology that revolutionized bike share.
Social Bicycles, or "SoBi," originated and developed the technology that made it possible to install individual GPS controllers on rental bicycles, doing away with fixed kiosks. Their first system – deployed in 2012 and offered to the public next year – remained unrivaled for five years before any other operator copied the idea. Even ofo, who launched in China in 2014, didn't have GPS IoT locks until 2017.
Eventually, Social Bicycles would become JUMP upon its acquisition by UBER (and later Lime), and the original controller would give way to the Clarion dashboard on the JUMP 5.5 models.
In that space between Social Bicycles and the early days of JUMP is some fascinating history.
Prior to 2017, Social Bicycles was best known for their 3.0 (and later 3.5) model; a loop frame, shaft drive machine that invoked the vision of Dutch or Danish transportation cycling. But the SoBi team knew the rise of the e-bike was near and had been developing something radically different.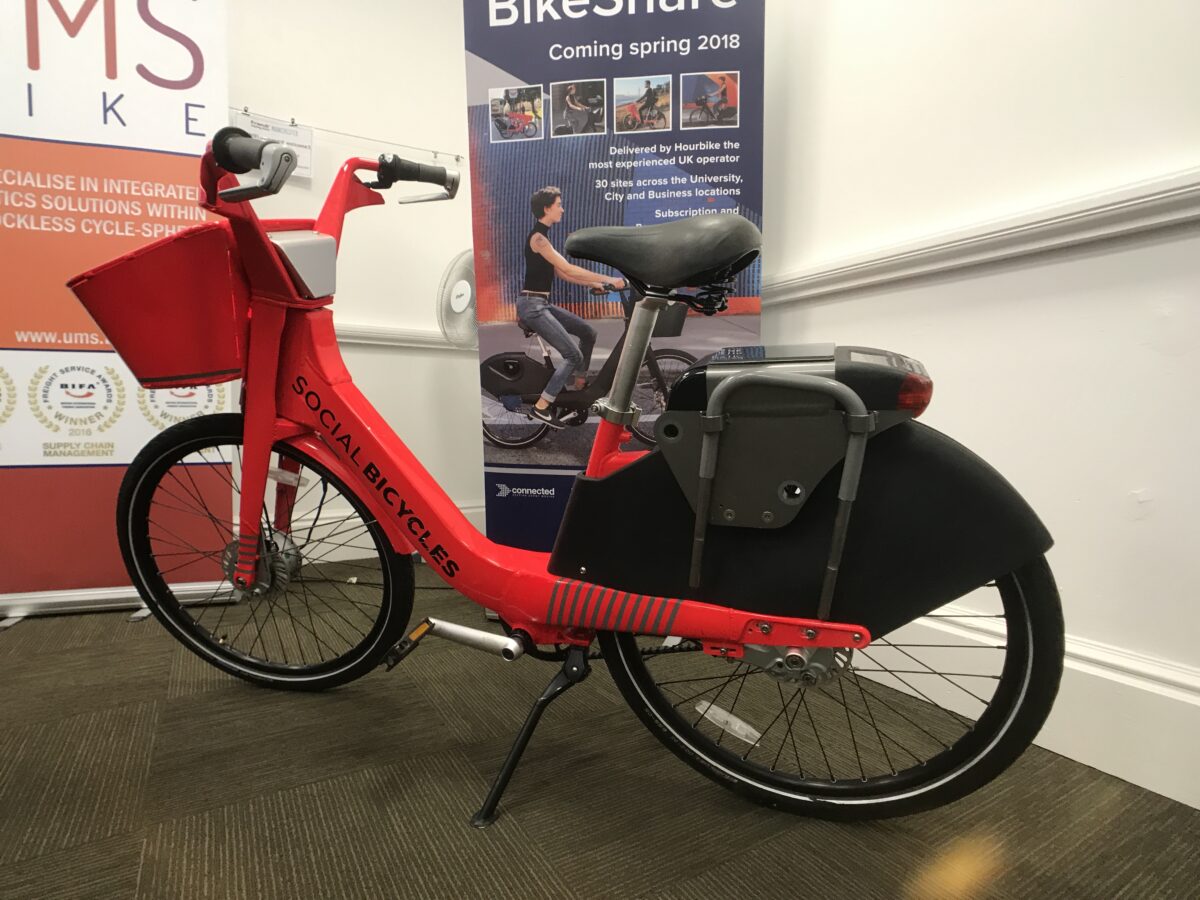 Enter the 5.0, and its analog (pushbike) sibling, the 4.5. The 4.5/5.0 radically redefined what a bike could look like, integrating main tube, chainguard and chainstay into a single, sweeping hockey stick, evoking a streamlined Velosolex S3300. The seatstays – necessary, though unsightly – disappear under a fully skirted rear fender. Every cable is threaded through the frame for a beautifully clean design, and – in lovely nod to French porteur bicycles – the brake levers are reverse-pivot. This has the added benefit of allowing the brake cables to be run directly through the handlebar, improving the 5.0's resistance to vandalism. Sharp, classy, and practical.
As daring and fresh as the design was – and still is – the 4.5 and 5.0 avoided the alluring trap of pairing contemporary design with excessively novel hardware. Fundamentally, the 4.5/5.0 is a conventional, chain-driven English 3-speed (or 8-speed), right down to the traditional North Road handlebar. Even the seemingly indulgent twin-tube forks are purposeful, for the 5.0 has no steerer tube – a necessity to allow access to the battery (a feature later revised on the 5.5 model to allow for side-loading). Some may argue that the sliding dropouts are a concession to current trends, but too many mountain and commuter bikes have taken them up since – not to mention that sliders date back to the late-1980s Gios Compact.
Though a number of systems have operated the analog 4.5 – including Reddy BikeShare in Buffalo, New York, CDPHP Cycle! in Albany, Breeze Bike Share in Santa Monica, PeaceHealth Rides in Eugene, Oregon, Blue Bikes in New Orleans, and Topeka Metro Bikes in Kansas – the 5.0 was to become exclusive to two operators: HourBike's eBikes Derby system, and the ubiquitous, bright-red staple of newly-renamed SoBi; JUMP.
Our preserved 5.0, #05296, is a former JUMP demonstrator used for South Florida press events. Coincidentally, our first experience with this very example came about a year prior to its induction into the museum, as part of a promotional event hosted by the Florida Department of Transportation.
Obviously, I made every effort to spend the rest of the event riding it review it for work (see 0:53+ above), appropriating various Jeremy Clarksonesque phrases for the occasion – suitably ironic, given Clarkson's car-centric thinking.
But back to the bike: #05296 is one of the final incarnations of the 5.0 model, with a dual-mode fork – allowing for installation of a disc brake or the infamous Shimano Nexus roller brake – and a solid, all-red color scheme.
Like later 5.5's, this 5.0 carries JUMP lettering on only one side of the downtube. Some early models wore it on both sides and the earliest bikes carried the same silver speed stripes as on the Social Bicycles prototype. This was eventually simplified into the minimalist badging on the left chainstay and basket.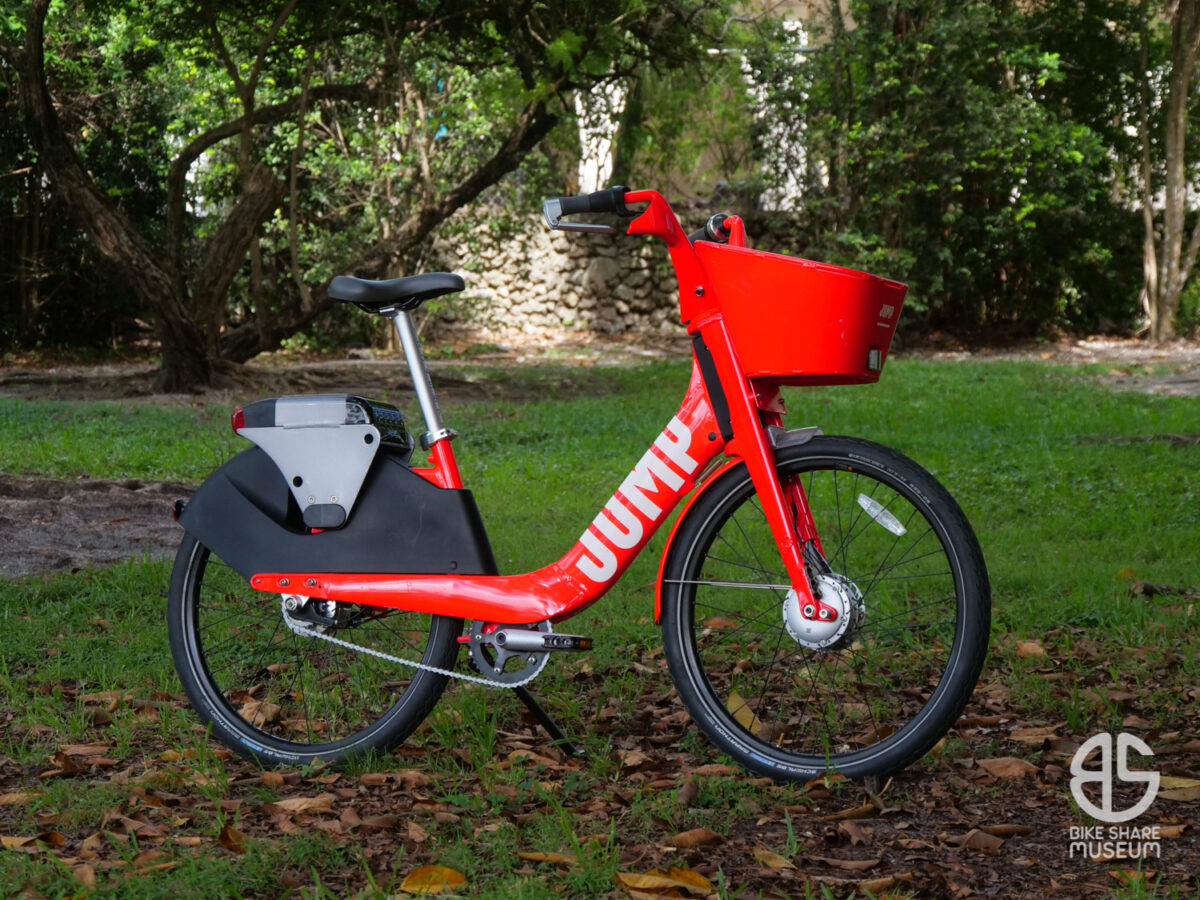 Like all 5.0s in JUMP service, #05296 is is equipped with a 36V/250W Bafang front hub motor, paired with a torque-sensing bottom bracket, allowing the pedal assist system to respond relative to the amount of torque input from a rider.
While almost all shared e-bikes have torque sensing bottom brackets now, using the complete Bafang system as part of the 5.0's design made it stand out from e-bikes running conventional pedal assist/hall sensors.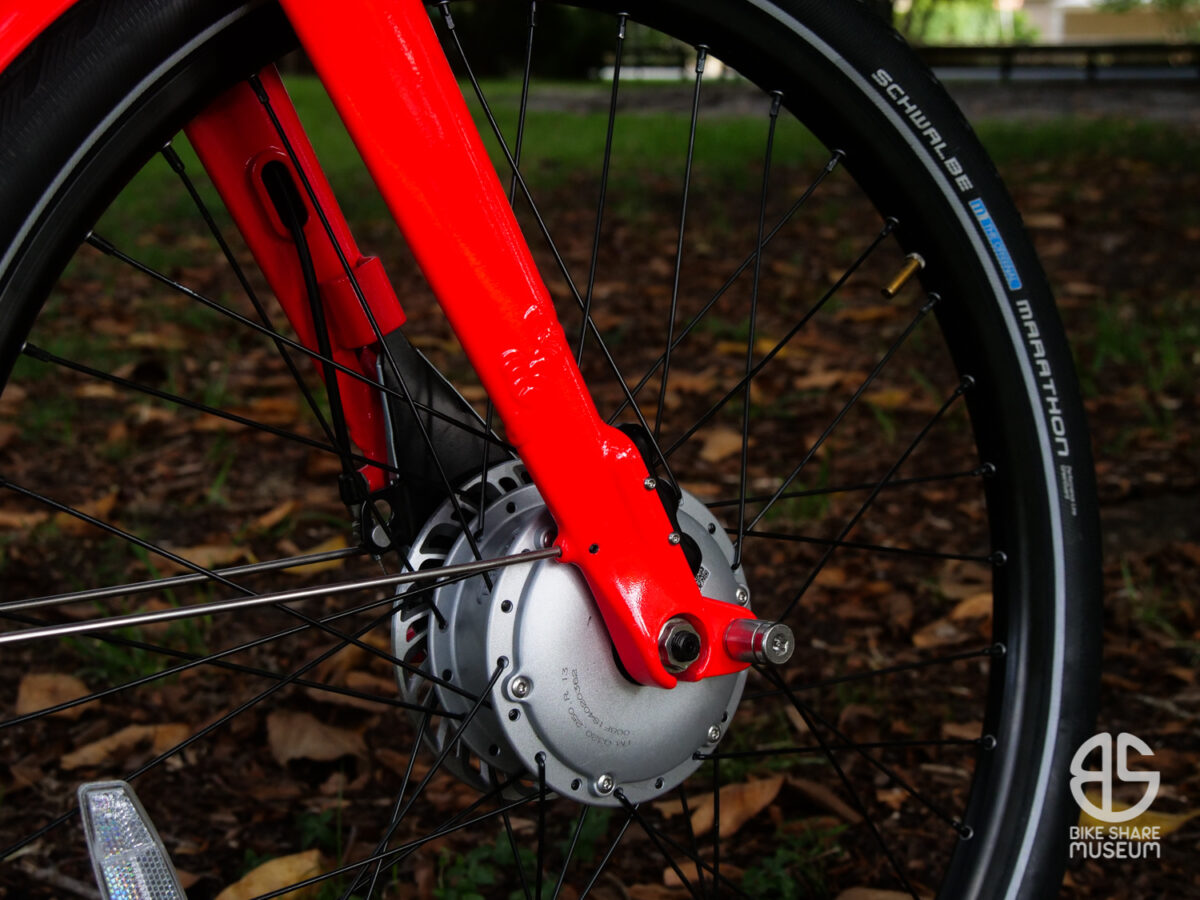 Now, anyone who's ever ridden a bicycle for a fair amount of time will tell you that how a bicycle rides is exponentially more important than what it looks like. And despite its significant weight – even with electric assist off (the current state of the Museum bikes, as the batteries are microprocessor locked) – the 5.0 is a remarkably nice riding machine. A lot of that is thanks to its Schwalbe Marathon tires (which we've run at 65psi), but SoBi nailed the geometry with the 5.0. The handling is light, responsive, but not twitchy – and it pulls this off even though the front end probably weighs as much as some road bikes. It is the ideal, relaxed city bicycle.
It's undeniable that one gets a slightly silly grin behind the handlebars of the 5.0, or a 5.5. Riding one of these is an event, as is just standing next to one. When the Museum's 5.0 and four 5.5's were delivered by JUMP, they drew in so many neighbors at once that I had to remind them to social distance. I've had people walking down the street remark at the "cool bike" while testing them.
I've been collecting vintage bicycles for over 15 years and this has never happened before.
It's the type of experience you'd expect if you were riding a Bowden Spacelander, and that's exactly what I think the JUMP is: The Spacelander of its decade. While the 5.0's approach is distinctly more mid-century and industrial than the gelatinous 1940's streamlining of the Bowden, it is not the styling corollaries that matter. It's how these icons grab our attention, reminding us that a bicycle can be something very special indeed.
Related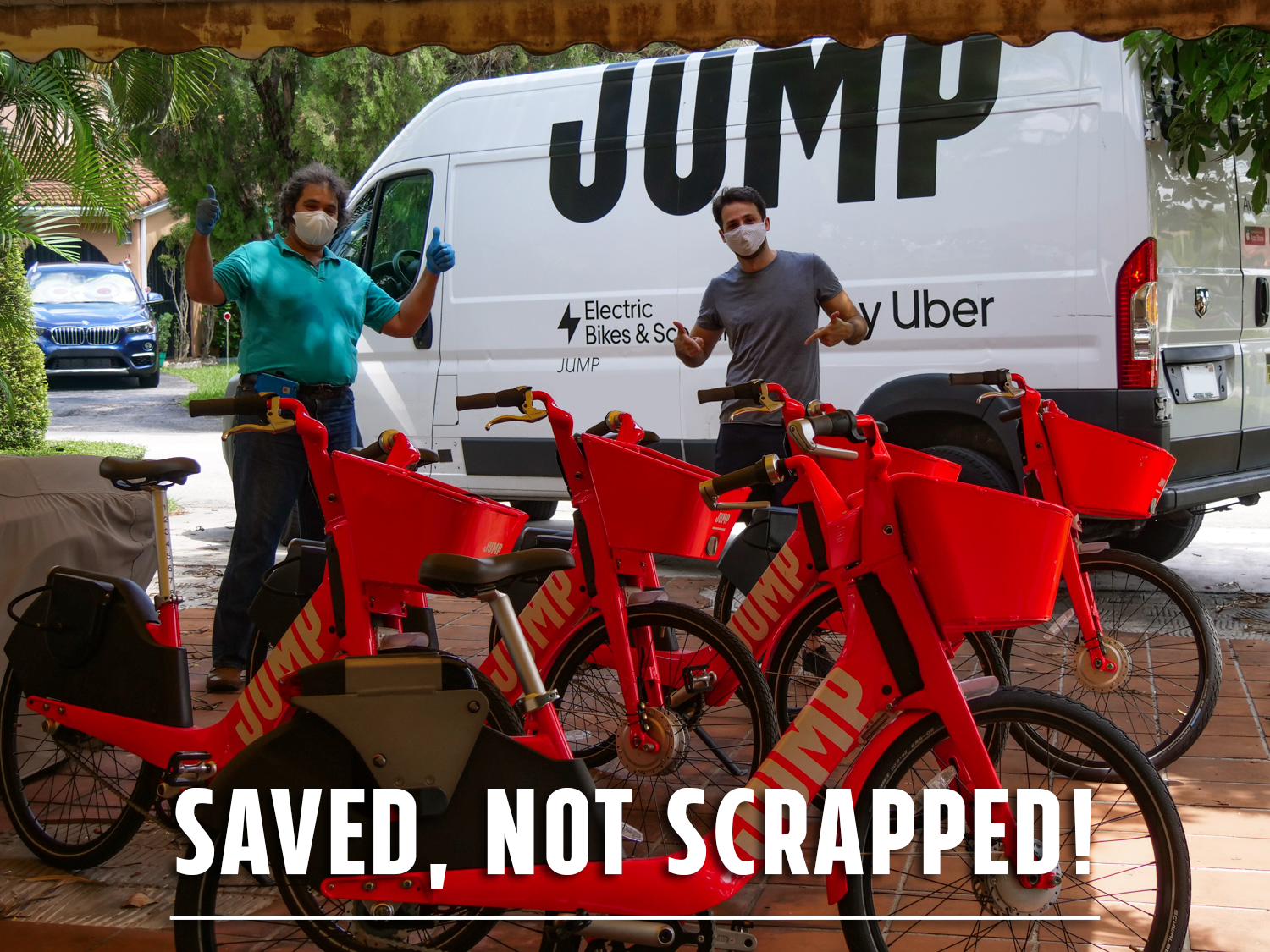 The Next Web recently asked "Does the mobility industry have a soul?" Well, I'm very happy to report that it does.
There seems to be some confusion over the various JUMP models, so let's look at what sets each model series apart.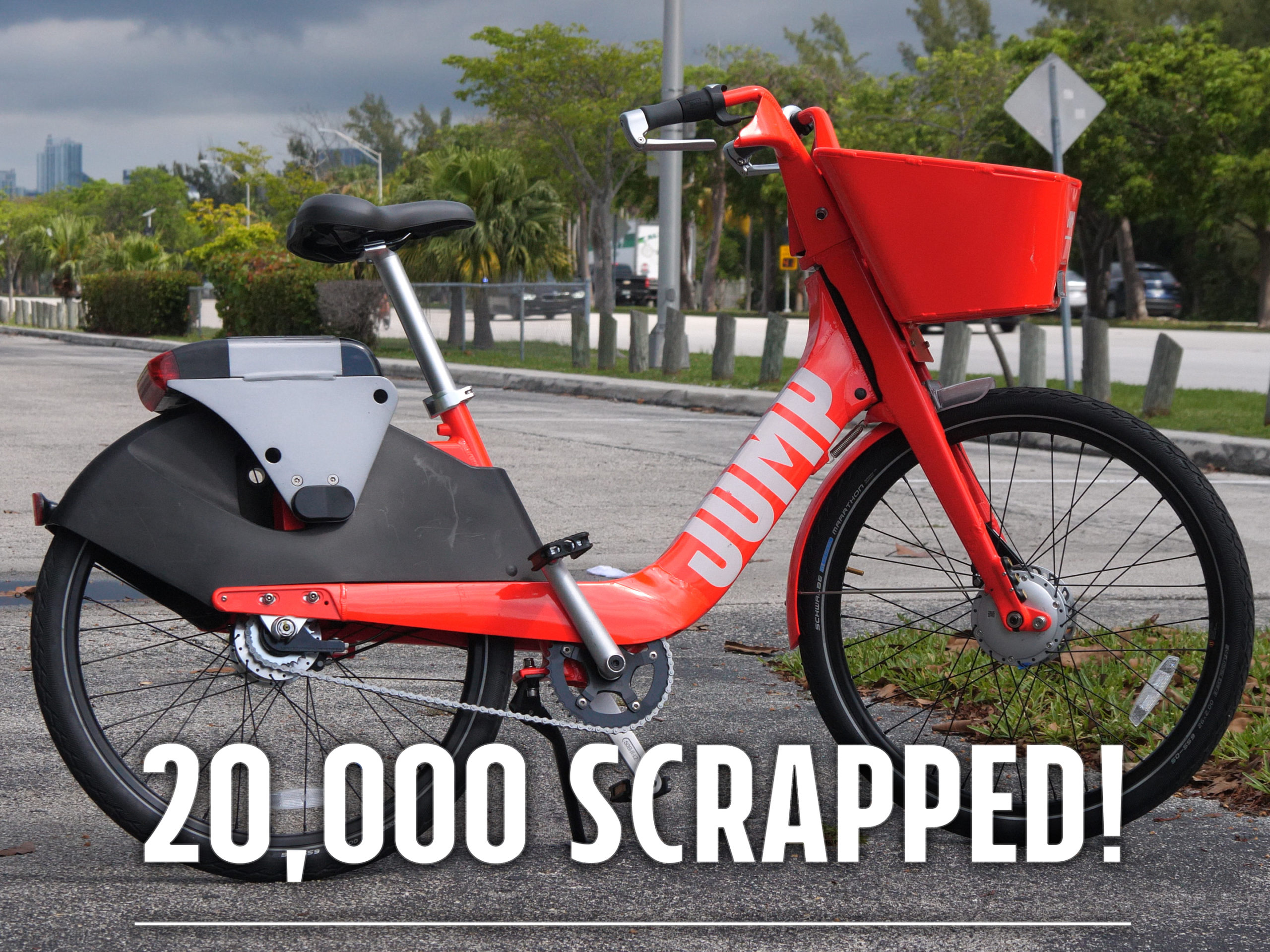 Our inbox exploded with stories from JUMP shift leads and head mechanics.
Hop on!
The Bike Share Museum is an enthusiast-run site; everything to host this site and store these bikes comes out of our own pocket.
If you'd like to see more content like this, consider supporting us with a donation (of any amount) to help keep the Museum going. Thanks.