Boise GreenBike #001 "Marilyn Hemker"
2014 Social Bicycles 3.0 Phase I
Specsheet
Service Provider:
Boise GreenBike
Manufacturer:
Progear China Co. Ltd. (?)
Service Region:
Boise, Idaho
Years Active:
April 15, 2015 -
September 26, 2020
# of trips in service:
1,235
Total distance ridden:
3,219.55 mi
Acquired from:
Valley Regional Transit
Inducted to the Museum:
October 20, 2020
Gallery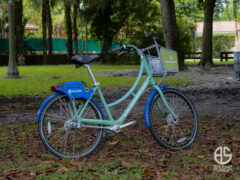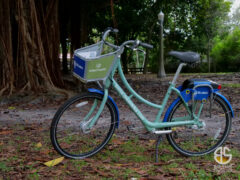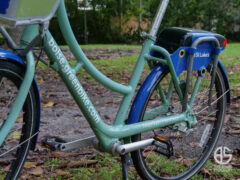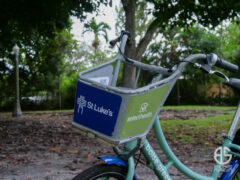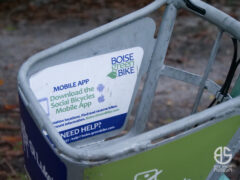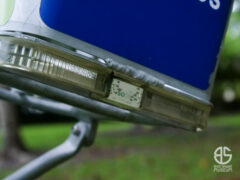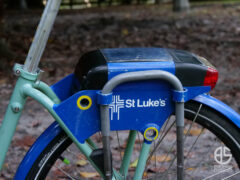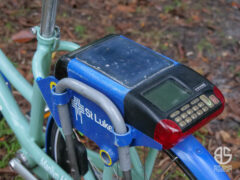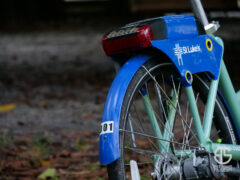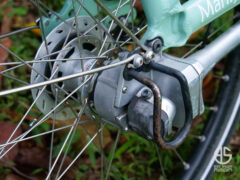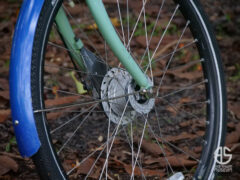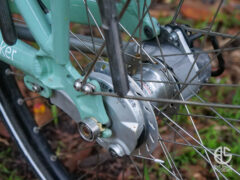 Bicycle Bio
Boise GreenBike was launched in 2015 with 100 SoBi 3.0's, the ubiquitous loop frame share bikes that were to become so well associated with Social Bicycle systems around the country and abroad. From its launch to the retirement of the fleet in September 2020, the program has been the baby of Boise GreenBike Program Director Dave Fotsch at Valley Regional Transit.
Thanks to Dave, the GreenBike system is now represented in the Museum with an early 3.0 (the system also ran 3.5s). In fact, this is the first GreenBike to be numbered: BGB #001. #001 is also named for Marilyn Hemker, a wildlife biologist from Boise who supported the bike share system through their upgraded membership programs. Our first named bike!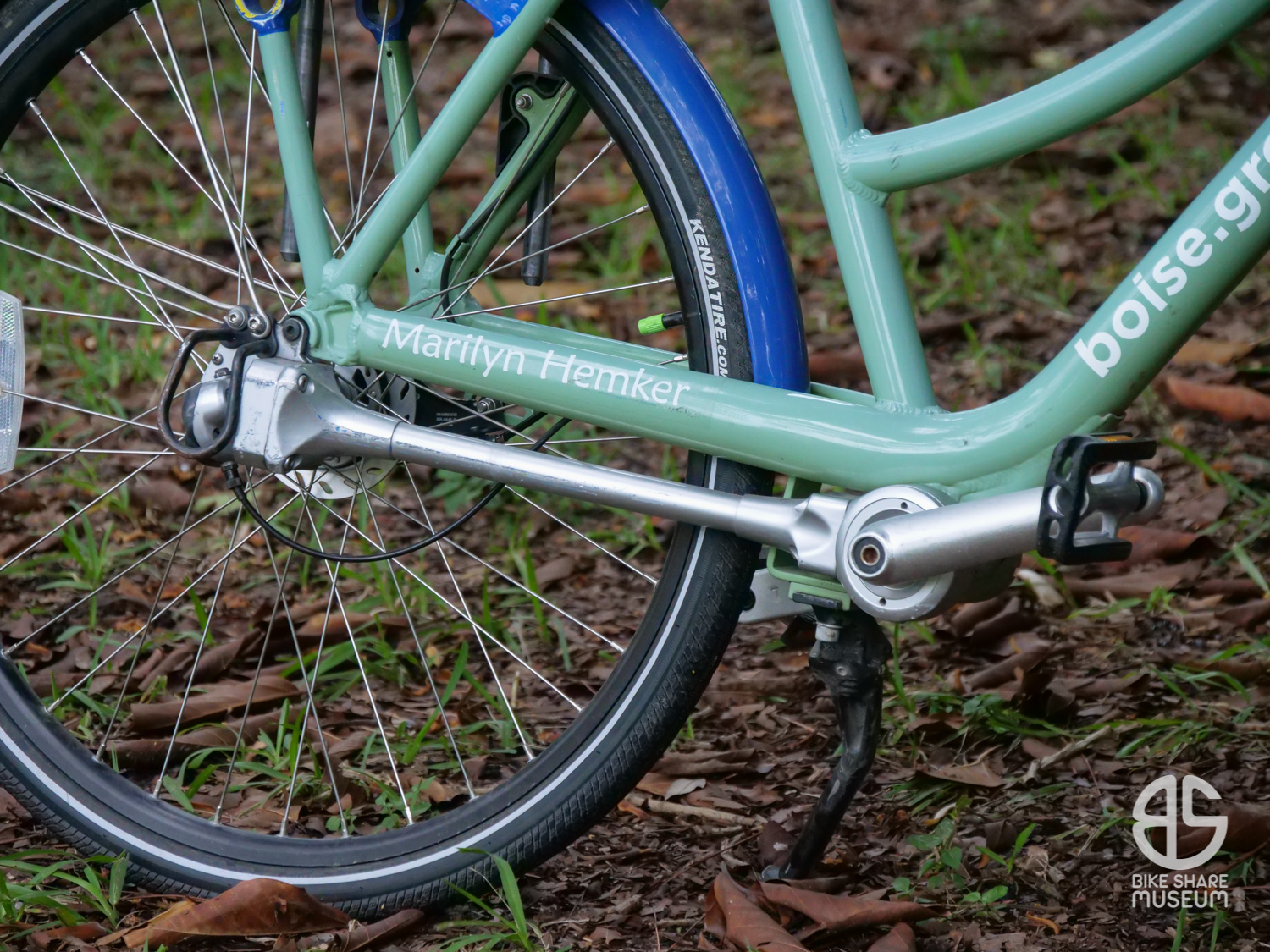 Perhaps the most fascinating thing about BGB 001 is that Dave has shared the original ride data with us. #001 stands as a testament to the popularity of shared bicycles, logging 3,219.55 miles over 1,235 rentals in its five years of service. These rentals averaged out to rides of about 2.61 miles in length, aligning with the concept of bike share as a first-mile, last-mile connection – or simply for seeing the city from a nicer, car-free mobility mode.
When we first introduced this bike, we said that it rides like new – indeed, it does. The threadless headset feels perfect, the shaft drive hasn't any slop (we did have to snug up the bolt to the frame, but that's it), the frame is nice and stiff, and the wheels are true. Dave pointed out that the wheels – the rears, in particular – were the most frequently serviced and replaced parts in the fleet, so perhaps it's been through a few. You wouldn't know it.
If there's anything that shows wear, it's the Shimano roller brakes. They don't stop like they used to. Given the distance they've traveled, they don't have to apologize for it either.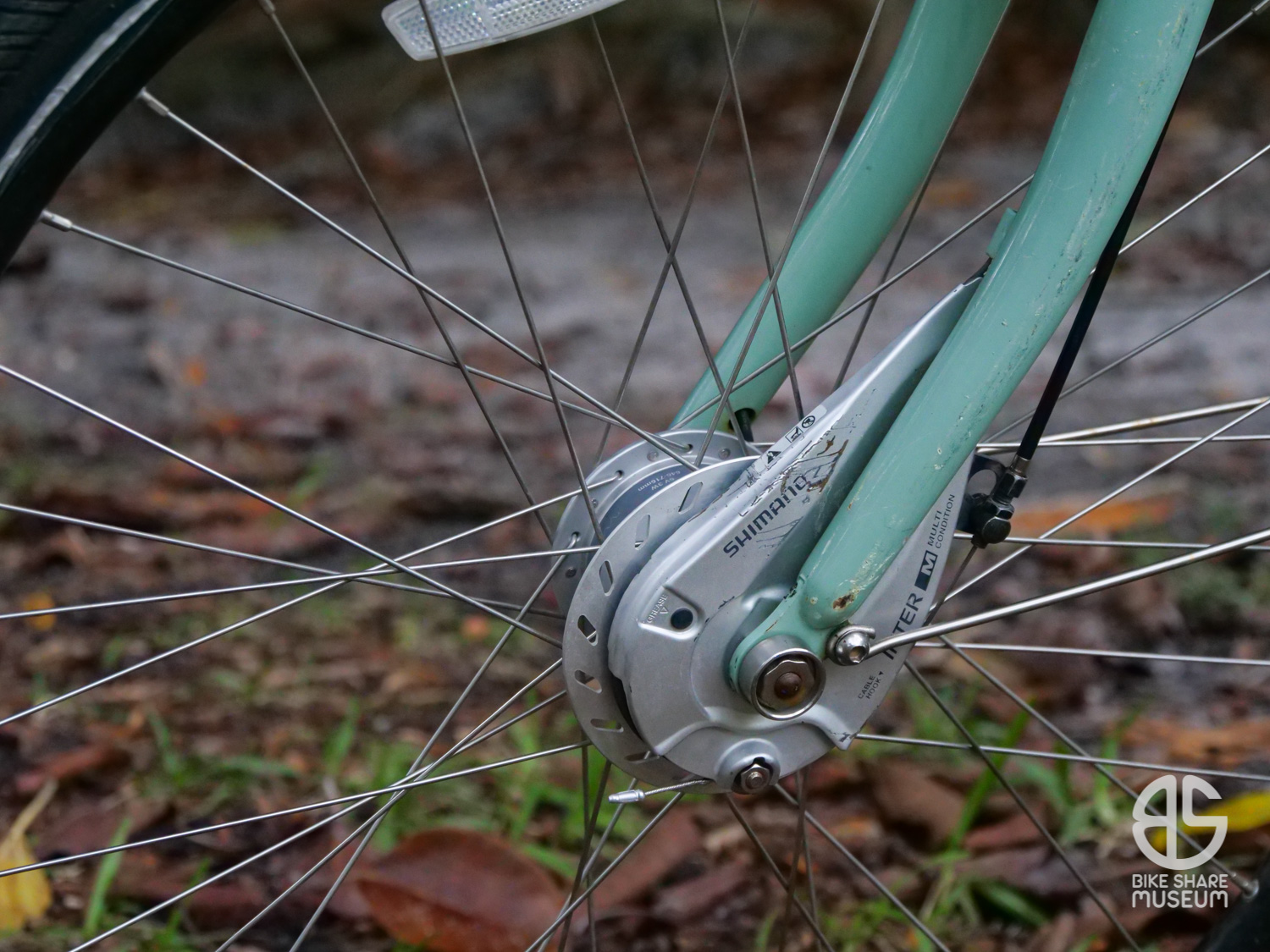 This longevity of service is in stark contrast to the numbers bandied about for dockless equipment. "Two to three years" or "one to two years" are the lifespan estimations usually referenced online, which seem abnormally low after you've experienced a five-year-old SoBi that needs nothing more than a brake swap. While dockless equipment often carries a stigma of lower quality, we've had the opportunity to examine eleven models of dockless bikes and e-bikes, and only one deserves to be called cheap.
The SoBi is a cut above, nevertheless. These bikes were engineered and lovingly deployed by a team that believed in bike share. As Dave explained, the creation of Boise GreenBike involved the whole Social Bicycles team: Engineer Georgia Crowther, project managers Mark Miretsky and Michael Stiener, and launch manager Alan Ma were all on site to construct the GreenBike docks and get the system online. After completing the system, Dave invited the team for a barbeque, where "Georgia, Mark, and Michael proceeded to jam on violin, piano, and guitar for a half hour or more. It was a really special moment."
We're glad to be a little part of that legacy.
Related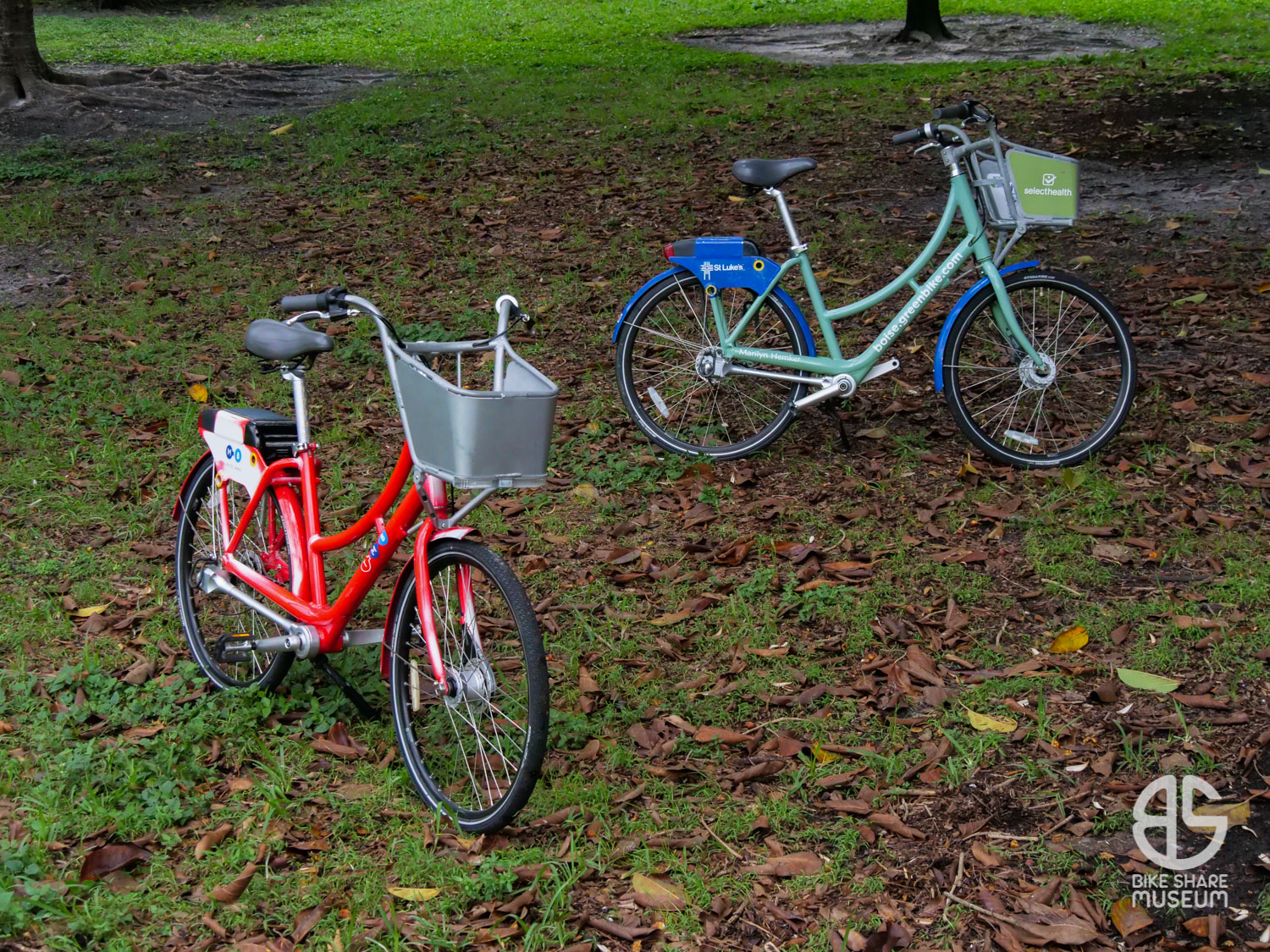 Not one, but two iconic, loop-frame Social Bicycles 3.0s have joined our museum. Here's the story.
Hop on!
The Bike Share Museum is an enthusiast-run site; everything to host this site and store these bikes comes out of our own pocket.
If you'd like to see more content like this, consider supporting us with a donation (of any amount) to help keep the Museum going. Thanks.