Spin #2333664
2017 Spin Gen 2
Specsheet
Service Region:
South Florida
Years Active:
Never deployed
Inducted to the Museum:
November 16th, 2019
Gallery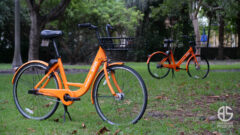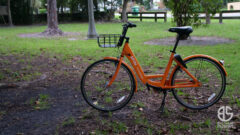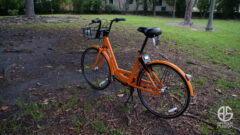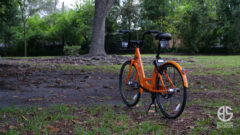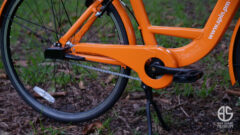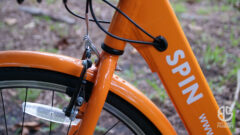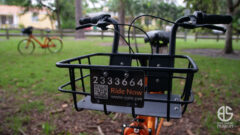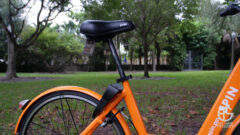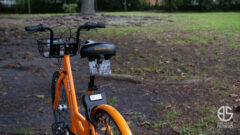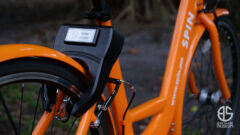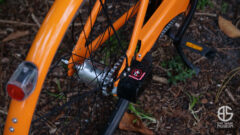 Bicycle Bio
Thanks to the kind team at Spin, this second-generation Spin, along with a Spin Gen 3, were donated directly to the museum from their Miami fleet.
Many thanks to Shannon Dulaney, Community Partnerships Manager for Spin's eastern region, and Rafael Prado of their local operations team for making this happen!
The Miami fleet – since redistributed in part to San Diego – consisted of both Gen 2 and Gen 3 Spins, serving both Coral Gables and Miami Springs. Though the Gen 2's were more common in deployment, both were well represented in the overall fleet roster.
Having been given a pick of examples from Spin's warehouse, 2333664 was extracted from the hundreds of others as one of the few Gen 2 examples that hadn't faded in the Florida sun. While the Gen 2 paint jobs are slightly lighter than the Gen 3's when new, a quick comparison in the warehouse made it obvious that the G2's fade quickly in service.
In fact, once I had 2333664 out in the light, I realized it had never been ridden. Both its tires and pedals showed zero evidence of use. It's a fair assumption that it probably never left the warehouse until the day I retrieved it.
While I've covered the South Florida Spins in a previous article, 2333664 is the first I've had the pleasure to actually ride and experience. Admittedly, it is not always practical to lock up one's own bike to ride another.
That said, In contrast to typical dockless bicycle construction, the Gen 2 Spins use conventional V-brakes front and back, and eschew Shimano components for Sturmey-Archer hubs front and back. Most notably, the Gen 2 also avoids 26″ (ISO 559) wheels for the larger 26×1-3/8″ (EA3) wheel size of Raleigh's famously timeless 3-speed Sports models. The seatpost and quick release design is also quite conventional (though intelligently tamper-resistant) and the post extends to an impressive height; far exceeding many other dockless bikes (even the Gen 3 Spin).
As such, the Spin Gen 2 is delightfully familiar to ride. There's no drag from roller or band brakes, the Sturmey S-RF3 shifts like an old friend you've known all your life, and if your inseam is greater than 28″ and less than 35″ or so, you can get the saddle high enough to ride comfortably.
There's something to be said for sensible simplicity.
If anything, the Gen 2 is a thoughtfully engineered bike in this respect, but the sensibility extends to the digital end of things: Spin's IOT locks are absolutely superior to any other I've seen: They are equipped with high-capacity 18650 cells, ensuring the bikes remain on the network longer if the solar charger doesn't receive power for an extended period of time. By comparison, Lime uses smaller capacity AA cells, and ofo's Ni-Cd cells can't be recharged at all. Someone at Spin was thinking smart in regards to service longevity.
The only downside I found were the particularly boxy solid tires. They tend to feel very vague and wallow during hard cornering. This does limit one's comfortable speed at times, but it is a small complaint for a design that is really well executed.
Does this make the Gen 2 the perfect analog dockless bike?
Not really. In the hundreds I went through as part of our donation efforts with SPIN, I found the V-brakes didn't fair well against the public's abuse, and the bottom brackets on all of them hadn't been torqued down properly from the factory – not a safety issue, but the source of an annoying clicking noise while riding. Bent wheels and spokes pulled through the rim were also more common than with the later Gen 3 models and the axles on the Mashima-made Sturmey HDS12 front hubs are terrible and bind on their nuts, making wheel swaps difficult.
Put simply, the Spin Gen 2 is too fragile a build for the rigors of dockless use. But with light upgrades and a bit of TLC, they are an absolute joy as a personal bike – enough that we keep a customized one built as a pedelec.
Granted, they do share some similarities with their beefier brothers, with grips similar to those fitted to ofos (these have the SPIN logo on them, of course) – the unmarked Prowheel crankset, the handlebar-mounted basket (VBikes uses a similar design), and the chainguard (which is the same on our Dallas ofo). The frame stands on its own, though the headtube gusset and shifter cable insert are details also shared on the Dallas/Tianjin Fuji-Ta ofo. By contrast, the Gen 3 models share a lot more similarities with other dockless designs.
The only thing yet to be done on this example is to replace the original front headlamp and wiring assembly, which was missing from it when it was stored. In fact, when I picked out 2333664, it was with at least four or five other unfaded examples that also were missing their headlamps, which just might explain why these specific bikes were (apparently) never deployed. The HDS12 dynamo also shows no signs of ever having wires clipped to its output terminals.
For the purists out there worrying about originality – fear not; Spin has made a few additional bicycles available to us in their secondary warehouse, guaranteeing that this preserved example will eventually receive a correct headlamp from another Gen 2 donor.
Don't forget to see the entry for our Spin Gen 3 counterpart, 9602377.
Related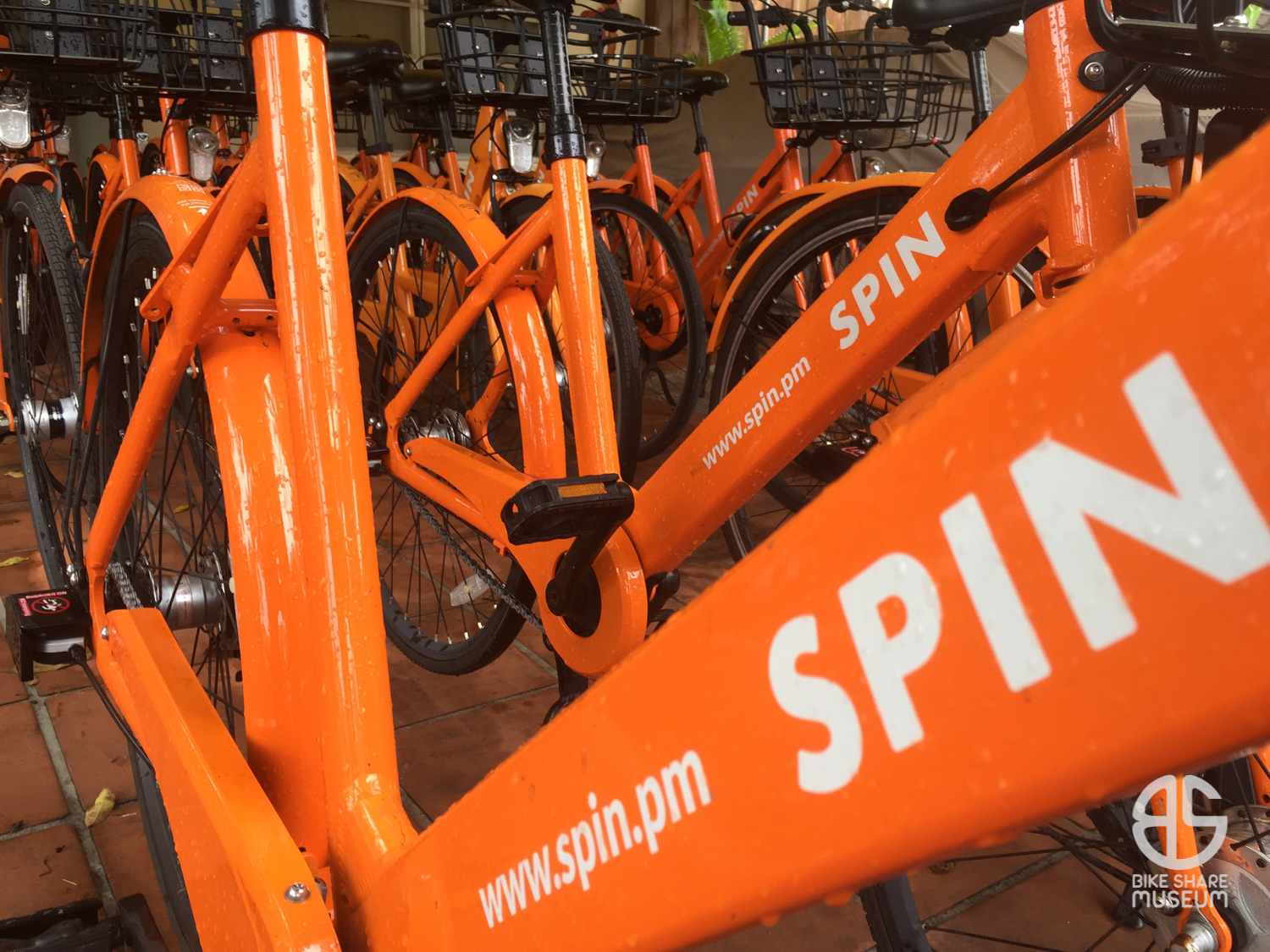 When I started the Bike Share Museum, all I planned to do was save a few bike share bikes for history's sake…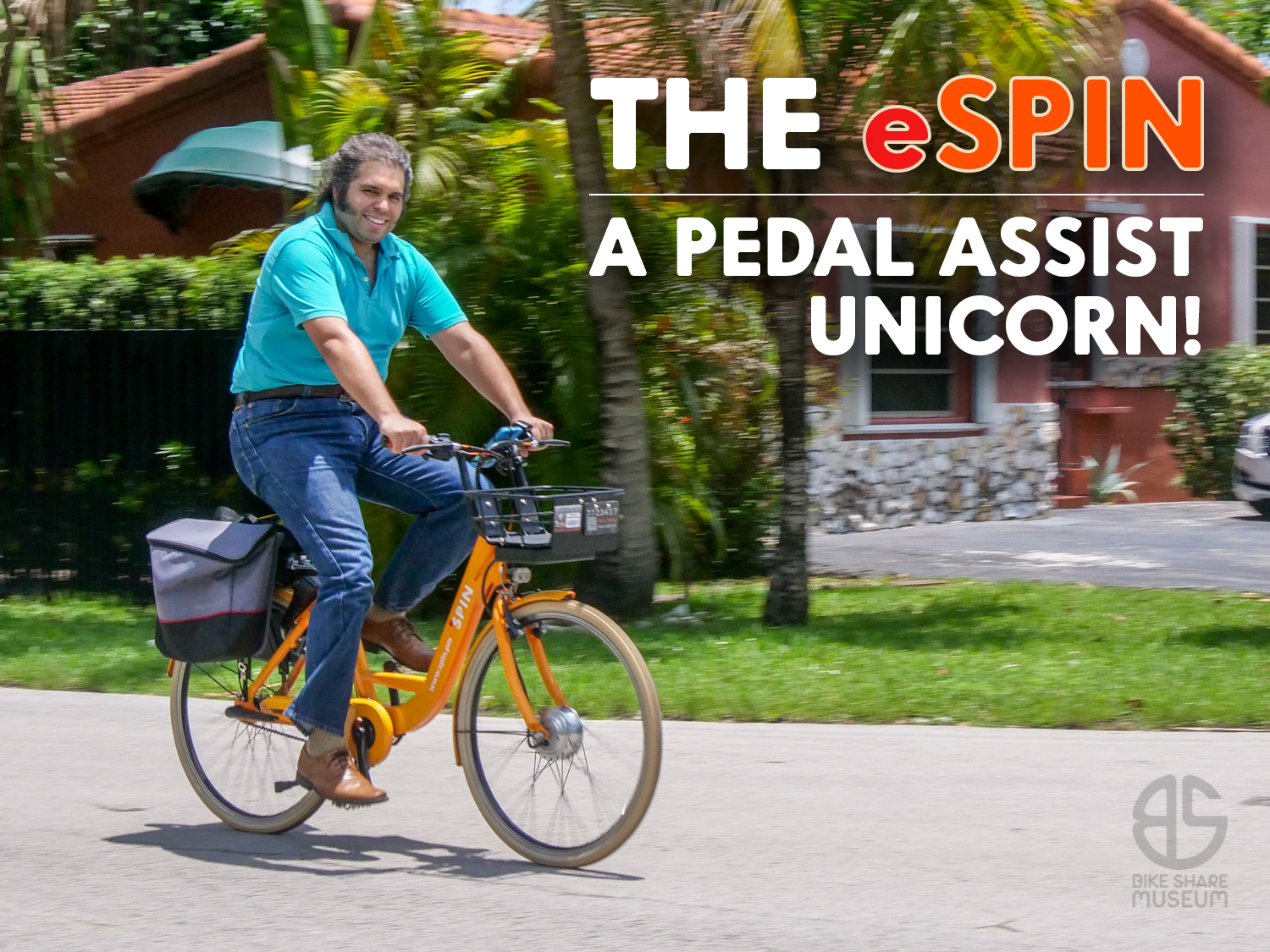 Ever since I rode my first JUMP 5.0, I've been eager to turn something into an e-assist pedelec.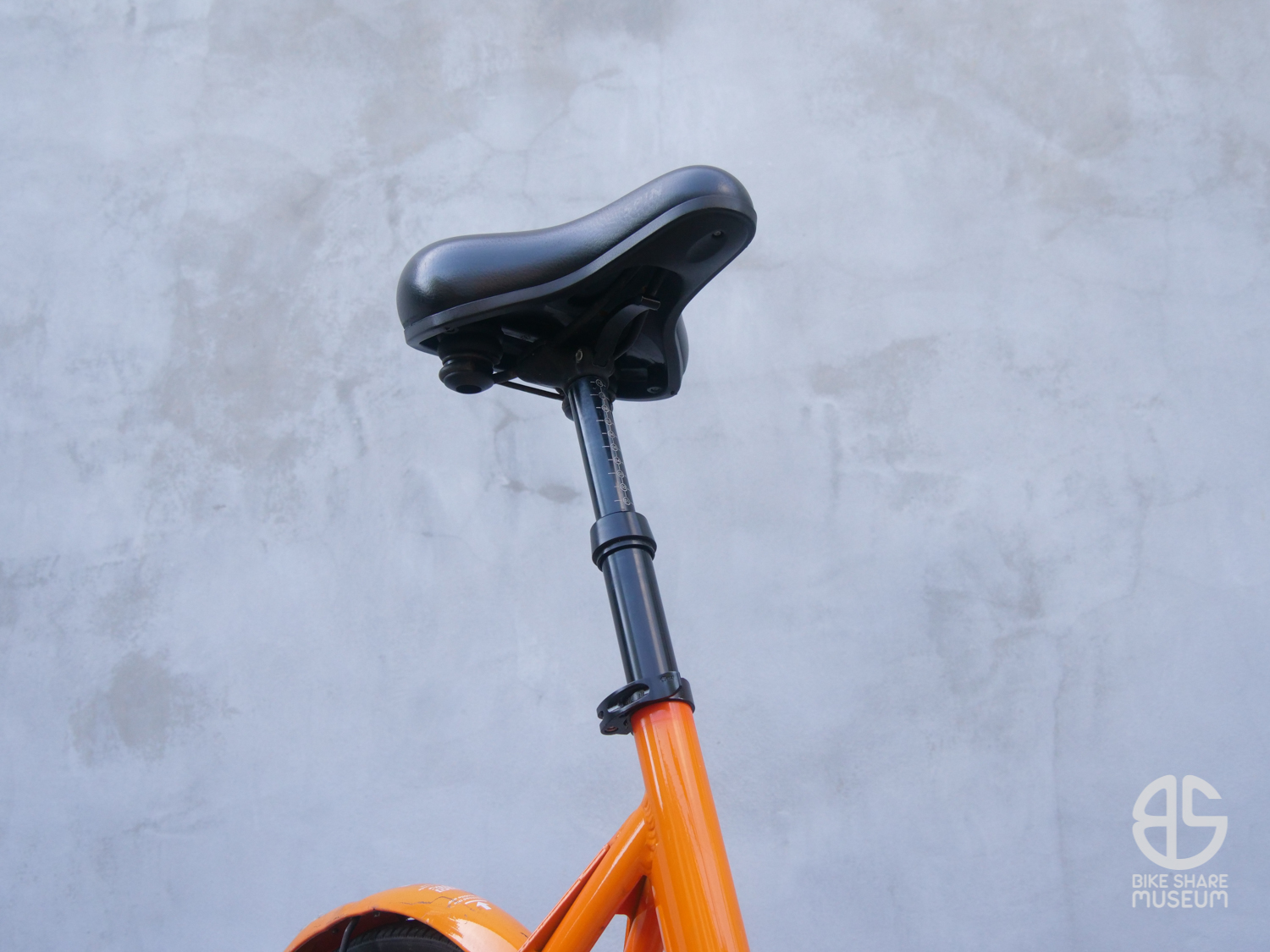 This simple conversion will allow you to raise a factory gas-adjust post or replace it entirely.
Hop on!
The Bike Share Museum is an enthusiast-run site; everything to host this site and store these bikes comes out of our own pocket.
If you'd like to see more content like this, consider supporting us with a donation (of any amount) to help keep the Museum going. Thanks.