Spin #7723417 "Peaches and Cream"
2017 Spin Gen 2
Specsheet
Service Region:
South Florida
Years Active:
2018 - May 2019
Inducted to the Museum:
December 2019
Gallery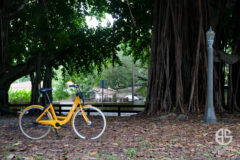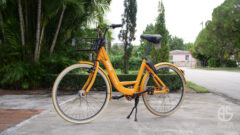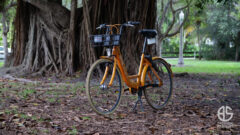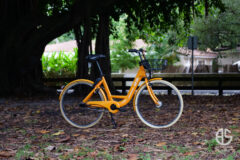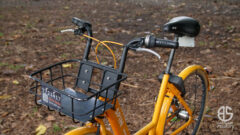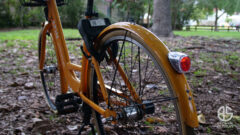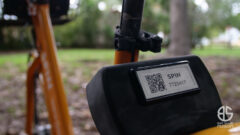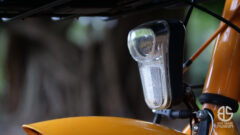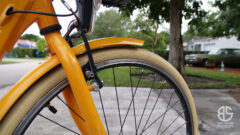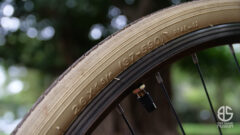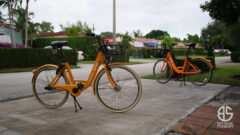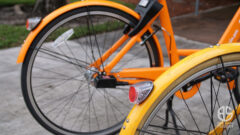 Bicycle Bio
"Peaches and Cream" is our customized Gen 2 Spin, #7723417. This particular Gen 2, has the distinction of being the bicycle that inspired me to reach out to Spin upon their retirement of dockless bikes for scooters; as told in our article A closer look at Spin's bicycle.
Seven months after I wrote that article, I located Peaches in the "Allapattah 80" – the first of 80 bicycles donated to us from Spin's primary warehouse.
Since then, I've modified it into a more workable three-speed commuter. with a pneumatic tube and tire conversion, using cream 26×1-3/8″ tires off of my 1951 Raleigh. Other light modifications include orange Jagwire brake housings, replacement three-finger brake levers, and a bit of general TLC. A rear rack and seatpost clamp with rack adapter are on the wishlist for it.
Like most Gen 2's that have seen field work, Peaches has faded from the sun, a point we noted when we chose Gen 2 #2333664 for preservation. It shows when the two are parked side-by-side, but the lighter orange happens to work really well with the new tires.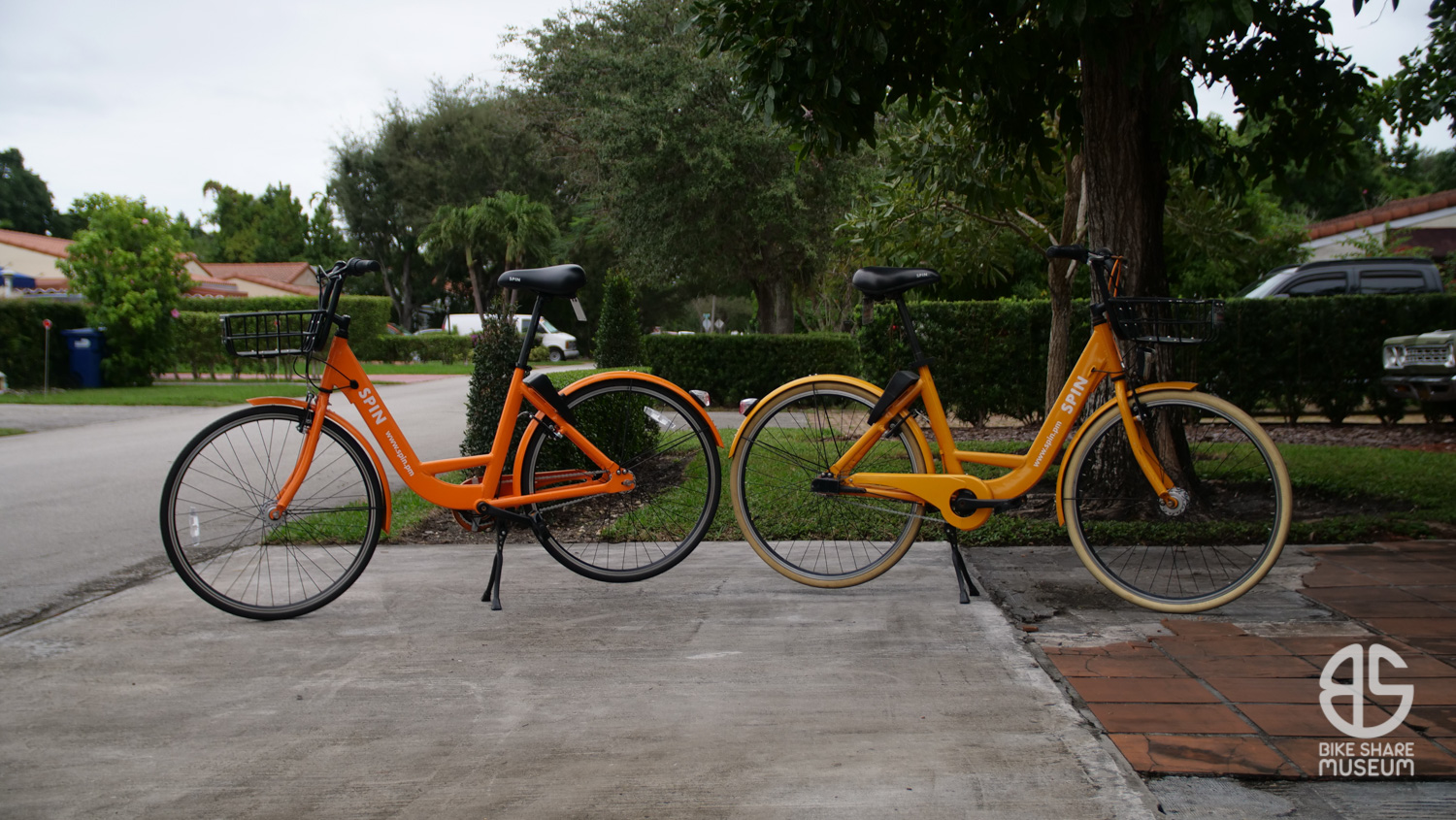 I've written extensively about the build on our blog. Check it out.
Related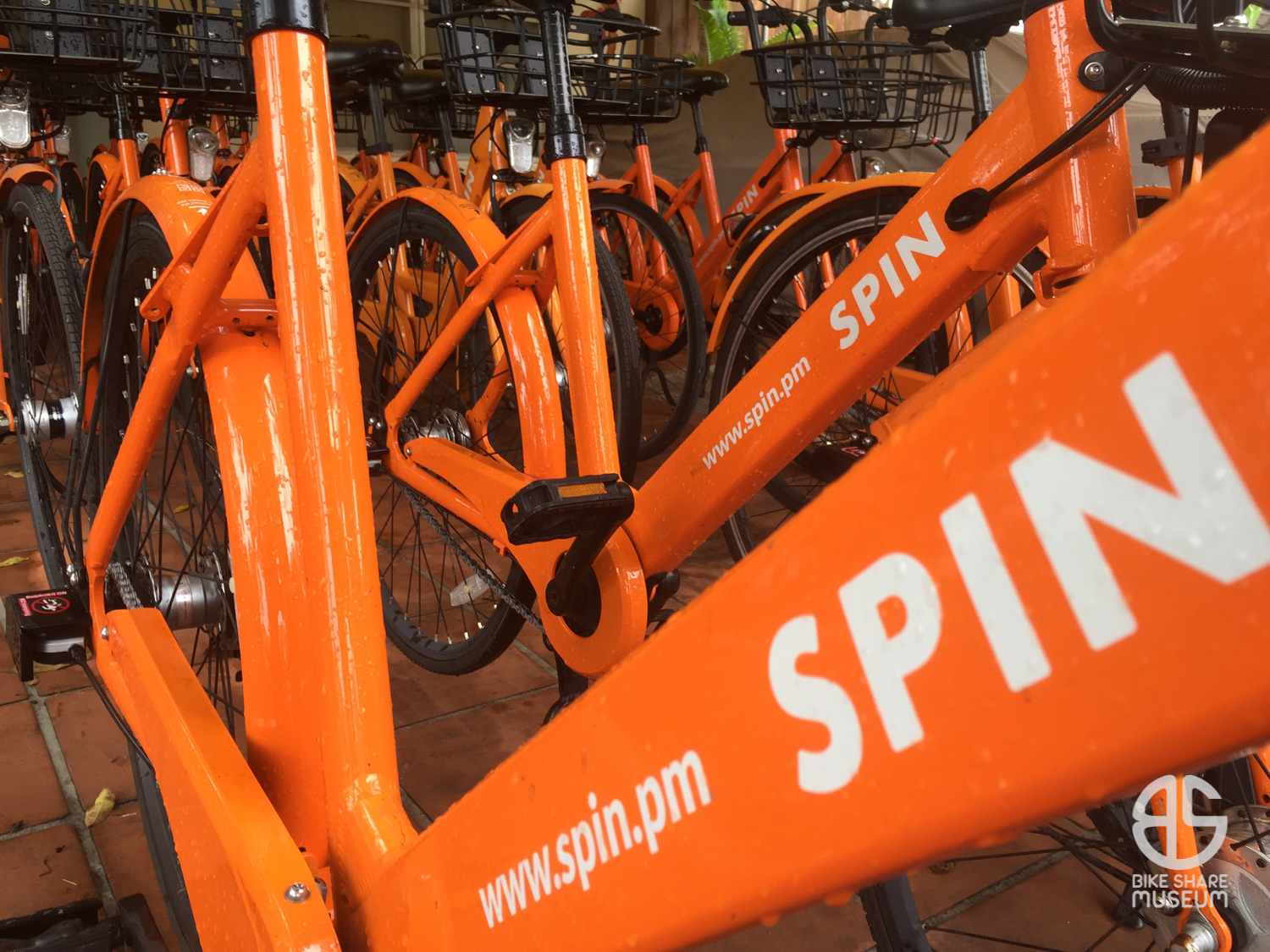 When I started the Bike Share Museum, all I planned to do was save a few bike share bikes for history's sake…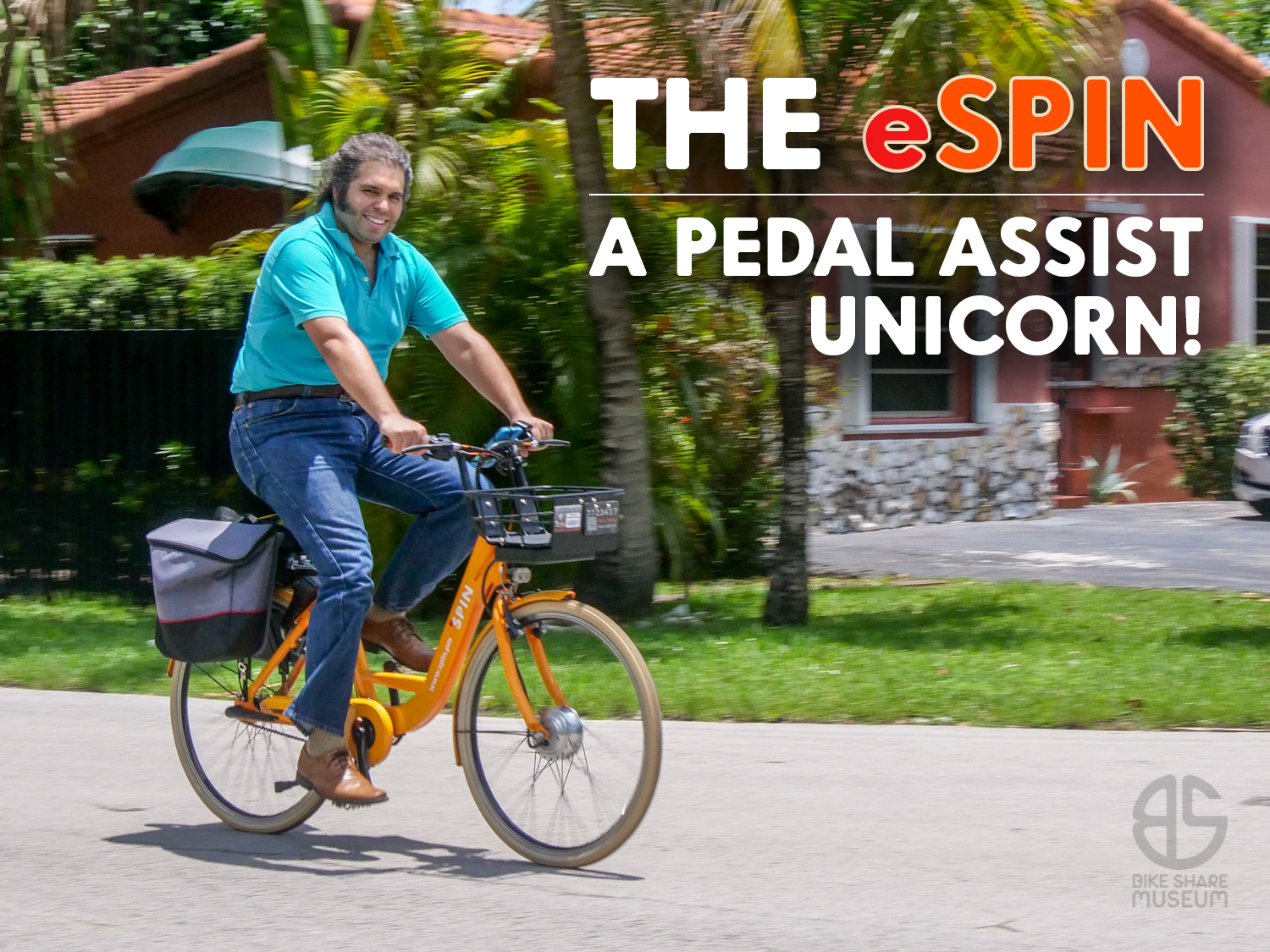 Ever since I rode my first JUMP 5.0, I've been eager to turn something into an e-assist pedelec.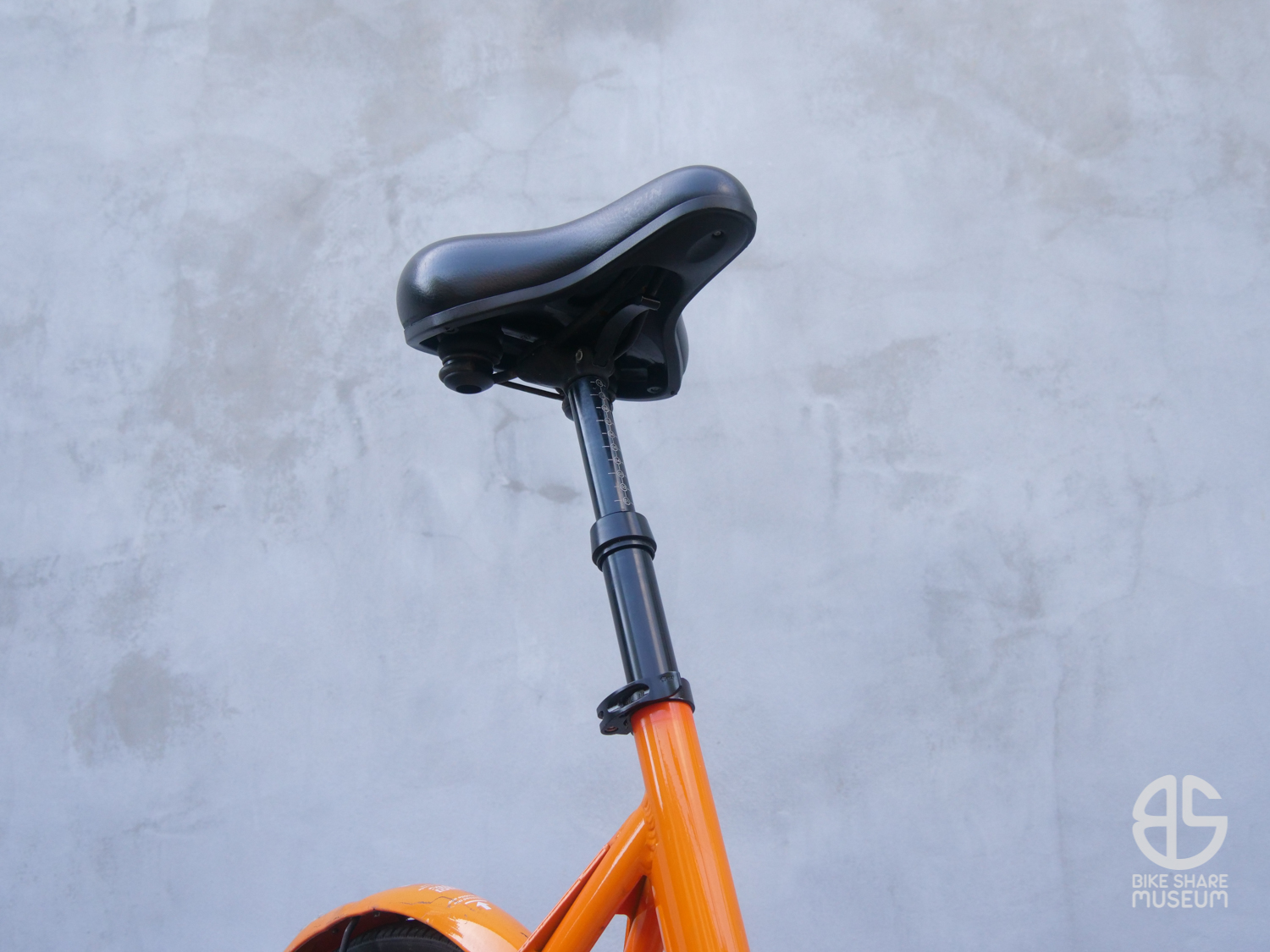 This simple conversion will allow you to raise a factory gas-adjust post or replace it entirely.
Hop on!
The Bike Share Museum is an enthusiast-run site; everything to host this site and store these bikes comes out of our own pocket.
If you'd like to see more content like this, consider supporting us with a donation (of any amount) to help keep the Museum going. Thanks.